Major Japanese Newspaper Using Cesium Stories to Report on the War in Ukraine
The articles cover personal stories of those impacted by the war, from individuals living in partially destroyed buildings in Borodyanka to refugees rebuilding in Moschun to youth playing soccer on a damaged field in Irpin.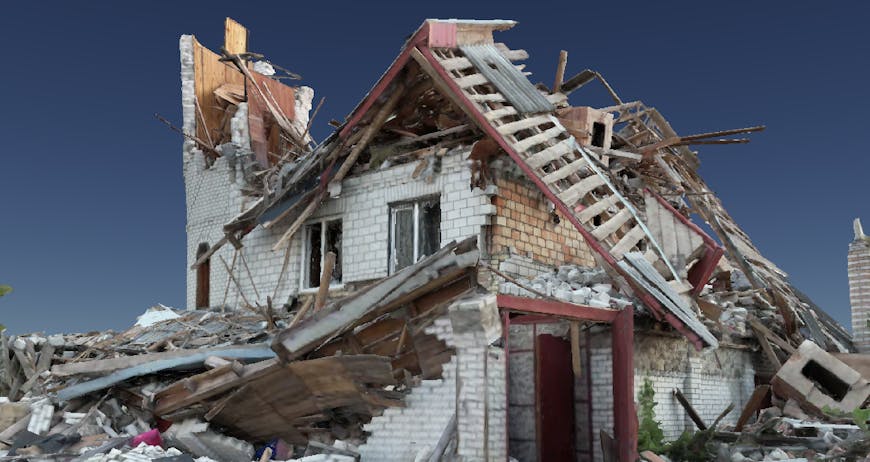 The articles are made much more meaningful by the embedded Cesium Stories. Each story, written in Japanese and Ukrainian, includes a map to orient readers to the location of the article, and photographs, 3D buildings, and 3D models of the scene of ground with photogrammetry models created by Ukrainian citizens.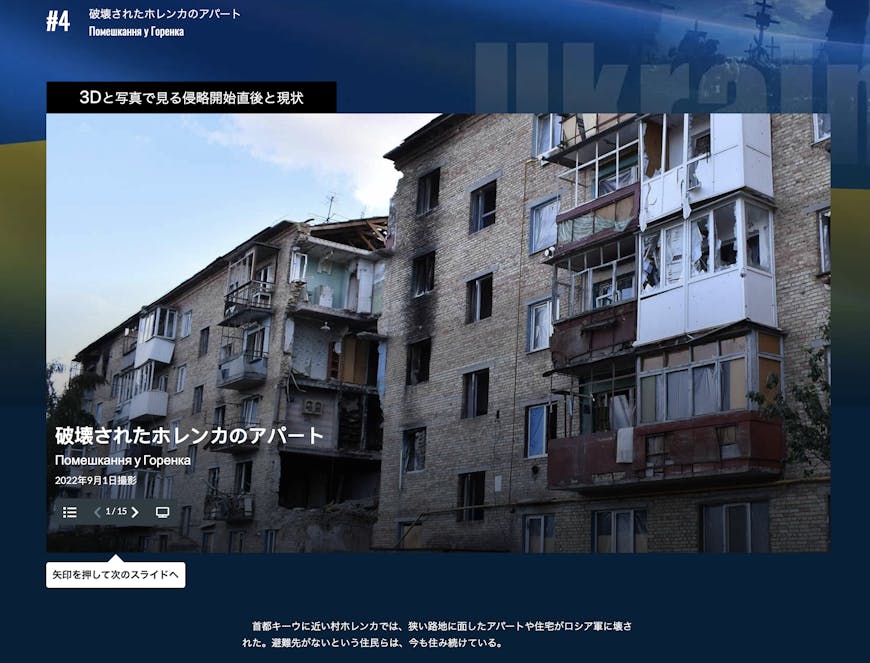 Cesium Stories makes the capabilities of interactive 3D geospatial accessible even to those without coding experience. The tool is designed for creating interactive presentations to guide users through 3D scenes while also allowing them to explore on their own. 
Creators can start with base layers available through Cesium ion, including global Cesium World Terrain and Bing Maps satellite imagery. By adding their own data, like the photogrammetry models Dr. Watanave has added to these stories, they create custom scenes. The data creators upload is tiled and hosted by Cesium ion, making even large datasets accessible to any viewer on the web.