Fluid Planet Immerses Young Students in the Outdoors with Cesium for Unreal and Photorealistic 3D Tiles
Fluid Planet is bringing Canadian provincial parks and other locations around the world to young students, aiding their ecological exploration with virtual field trips using Cesium for Unreal and Google Maps Platform's Photorealistic 3D Tiles.
Calgary-based Fluid Planet's science education platform is geared primarily toward grade-school children. In addition to delivering traditional lessons, teachers can take their young learners safely through protected lands and various ecosystems locally and far from home through realistic interactive games. Students roam habitats to learn about animals, changing the setting with their choice of weather and lighting or syncing to reflect current conditions.
While whimsical graphics can engage users, Fluid Planet's director, Dan Pigat, explained that staying true to a location's flora, fauna, and geographic features provides accurate, actionable information, especially when travel is not practical or possible. Elementary students, for example, might learn where a fox lives and what it eats, while high-schoolers could follow the length of a river and predict environmental impacts.
Fluid Planet has combined airborne and terrestrial lidar data from the University of Lethbridge, BIM models, Cesium World Terrain, and Bing Maps Aerial imagery to share real-world experiences in 3D. Locally collected data is paired with global geospatial context to seamlessly show our planet how it really is. With Cesium for Unreal, massive datasets are hosted in Cesium ion, tiled into 3D Tiles, and streamed to Unreal Engine. Fluid Planet is also integrating Photorealistic 3D Tiles, with data available in 49 countries, via Google Maps Platform's Map Tiles API. The PureWeb plugin for Unreal enables pixel streaming so that student devices (which often have limited capabilities) can interact with Fluid Planet remotely and concurrently in a browser.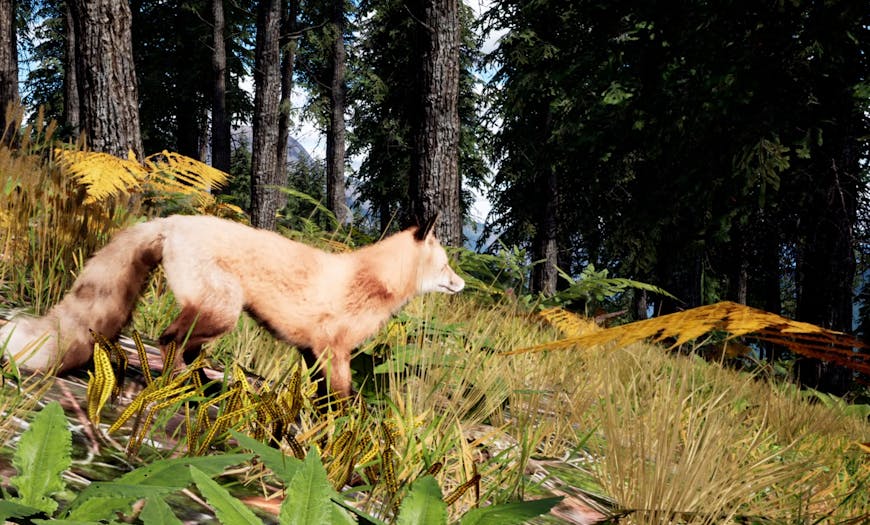 Pigat's college interns are also working on locations for and with Indigenous peoples, including digitally rebuilding a Blackfoot village by examining old maps and detecting tipi rings in lidar data. Fluid Planet's platform can support education outside of schools, too, in training employees on digital twins prior to arriving at job sites.
Teachers received beta access to Fluid Planet in July 2023; the app will be available to Canadian students in early 2024 and accessible to all shortly thereafter. 
You can combine your data with curated global 3D assets by signing up for a free Cesium ion account.