Cesium Joins the Alliance for OpenUSD
We are thrilled to join the Alliance for OpenUSD (AOUSD) at its inception, along with Disney/Pixar, Adobe, Apple, Autodesk, and NVIDIA.
At Cesium, we strive to democratize the creation of experiences with 3D geospatial data. It's a huge challenge, and to make forward progress quickly, we need an open and interoperable ecosystem where developers can move 3D content freely between tools, pipelines, and engines built by different organizations and even in different industries. We believe that open standards are the enabler.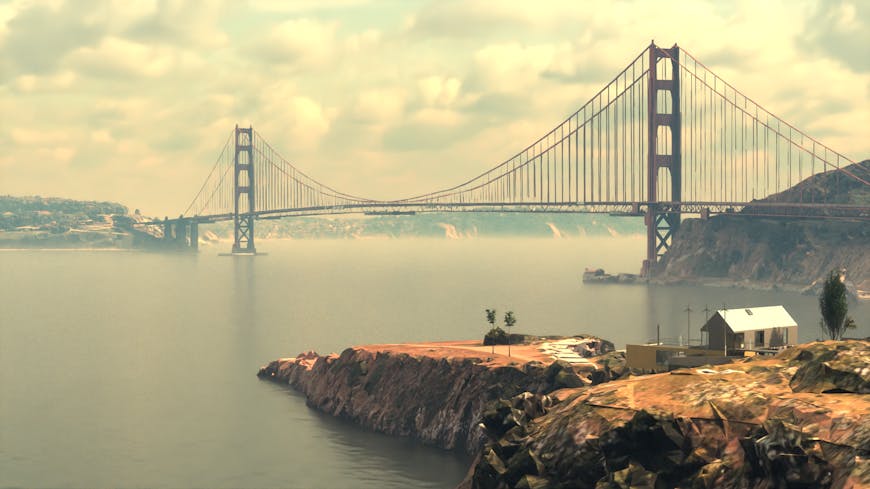 Driven by our need to efficiently transmit and render 3D models on the web, we became involved in glTF in the earliest days, years before it reached 1.0 in 2015. I served as specification co-editor for glTF 1.0 and 2.0, and chaired the working group at The Khronos Group for years.
Somewhat in parallel, we had a need to stream and visualize massive-scale 3D geospatial models and noticed that the solutions across content types, such as terrain, point clouds, and 3D buildings, were nearly identical. This led to 3D Tiles, an Open Geospatial Consortium (OGC) Community Standard.
Cesium uses 3D Tiles for the environment and glTF for individual 3D assets.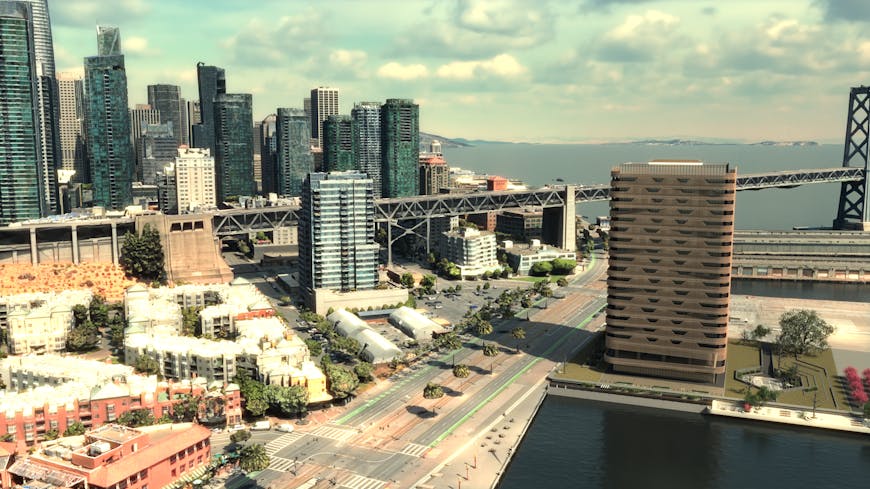 Pixar released Universal Scene Description (USD) in 2016 as open source software for collaborative creation and interchange of animated 3D scenes, with composition as the headlining feature for large-scale film and visual effects production.
As interest in 3D in gaming and beyond exploded, and the barrier to entry to become a 3D creator decreased, it became clear that glTF and USD would serve the increasing pie of 3D content best by finding ways to align, such as compatible physics descriptions and material definitions. In part, this led to the creation of the Metaverse Standards Forum to facilitate conversations like this across companies and standards organizations. Our work here is ongoing. I co-chair the 3D Asset Interoperability using USD and glTF group along with Guido Quaroni, now at Adobe, who launched USD while at Pixar, and Marc Petit, from Epic Games, because our podcast and SIGGRAPH events left us craving more.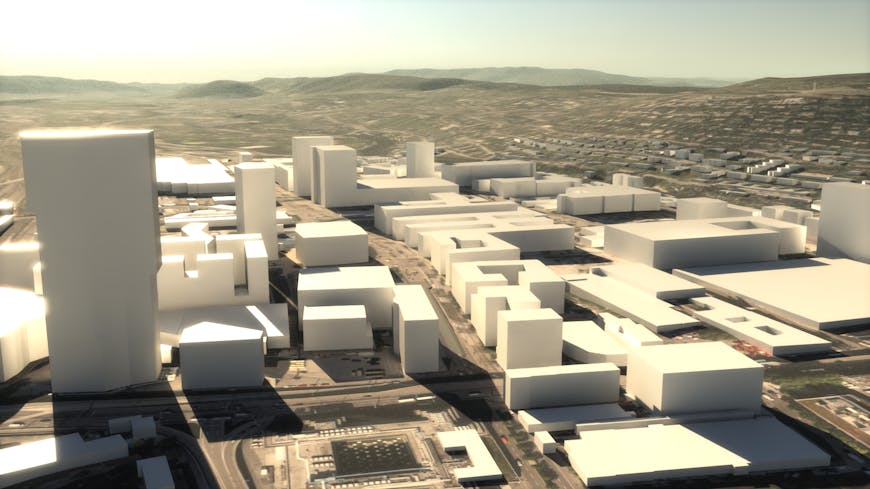 There's one last piece to the puzzle driving our interest in USD: NVIDIA Omniverse. Cesium launched our extension for Omniverse earlier this year and we've been pretty forthright: we're fans of the GPU path-tracing, AI-enabled simulations, and USD-enabled interchange & collaboration. We've used USD to create many workflows such as bringing in AEC content from Bentley LumenRT, Trimble Sketchup, Autodesk Revit, Autodesk 3ds Max, and CityEngine into a 3D geospatial context in Cesium for Omniverse with 3D Tiles.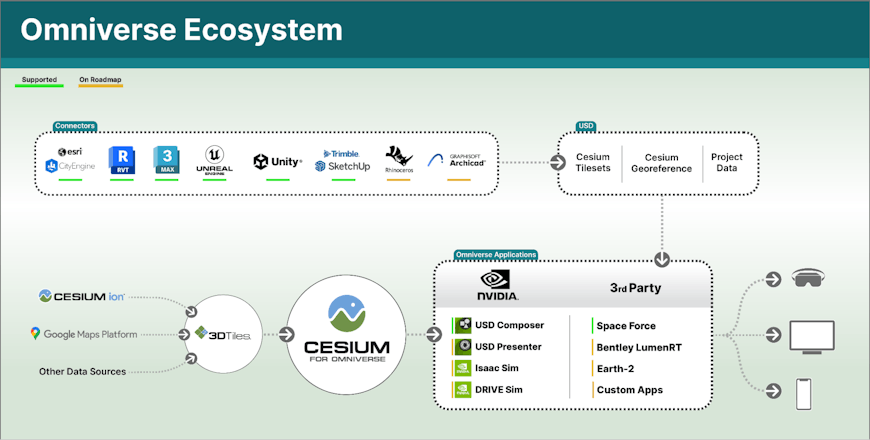 Today, AOUSD is here to standardize, develop, and evolve USD in an open forum to promote interoperability of 3D content. USD will grow from open source software to include a normative specification defined by the community. Cesium's excitement is twofold. First, we're focused on USD in Cesium for Omniverse workflows to composite 3D content from many industries and we see increasing opportunities for USD in geospatial. Second, we are fully committed to glTF and see AOUSD as an organization that will accelerate the implementation of ideas on USD & glTF interoperability facilitated by the Metaverse Standards Forum.