Re:Earth Uses CesiumJS to Bring Intuitive Data Visualization to Government and Education
Re:Earth by Eukarya, a Cesium Certified Developer, uses CesiumJS to power its intuitive platform for 3D data visualization and analysis across organizations in government and education.
Re:Earth, a WebGIS platform requiring limited coding, was released in 2021 by Eukarya, a Tokyo-based group that began in the lab of longtime Cesium community member Dr. Hidenori Watanabe; the group is focused on knowledge sharing and disaster prevention. Eukarya sees Re:Earth as a digital public good, an open resource that uses the internet to benefit society. Re:Earth enables data visualization and collaboration, especially for those not well versed in working directly with the data. Users include Princeton University and the Japanese Ministry of Land, Infrastructure, Transport, and Tourism (MLIT)'s Project PLATEAU.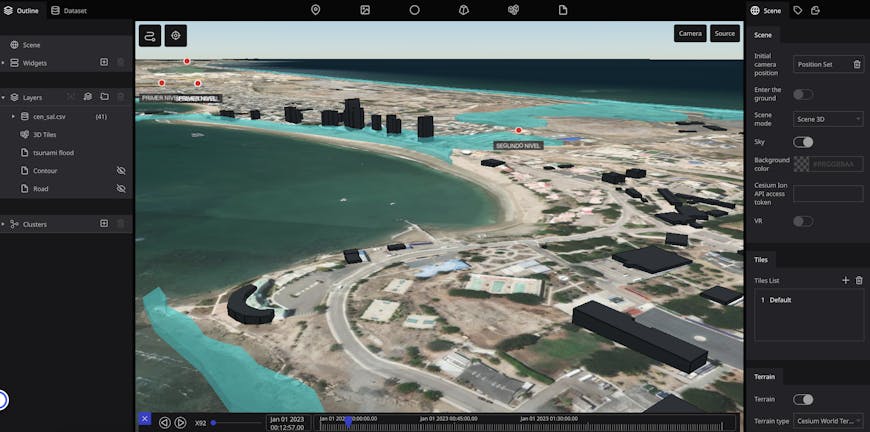 MLIT's PLATEAU, an application built on Re:Earth, is a digital initiative promoted by Japan's national government to get open data 3D models of cities across Japan into a platform accessible to all levels of government. PLATEAU enables infrastructure assessment and urban planning, disaster preparedness and response, and environmental management. Geospatial tools and expertise can be lacking at local levels, so user-friendly administration and customization on the web without needing to code are vital for this app. Because PLATEAU's Re:Earth base runs on CesiumJS, it can be accessed in a browser on any device with an internet connection, and large interactive datasets can be shared with just a link. Datasets added from any user are located on a high-precision WGS84 globe, ensuring consistency and accuracy. 
Re:Earth supports various data formats, like CSV, GeoJSON, CZML, KML, glTF, OBJ, and FBX. Users add their datasets to Cesium ion, where they are stored and tiled into 3D Tiles and streamed to CesiumJS to make visualization and sharing easy. Re:Earth also accesses Cesium World Terrain and Bing Maps Aerial imagery in Cesium ion.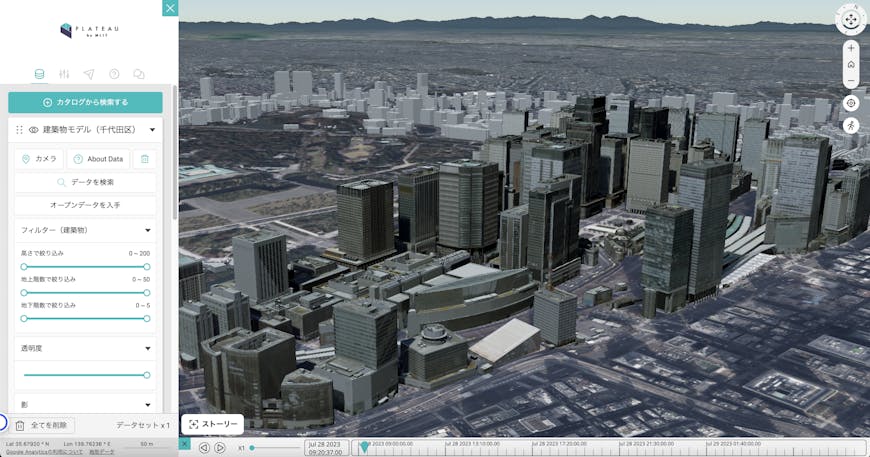 Eukarya plans to partner with more customers to aid disaster prevention and response with 3D visualization via Re:Earth. The company was recently a sponsor of FOSS4G 2023 in Prizren, Kosovo, to support open data for governments and educational organizations across the globe. Cesium will be at FOSS4G NA in Baltimore in October.
To learn to use CesiumJS and 3D data to move your GIS apps forward, follow our tutorials.