Palatial Uses Google Photorealistic 3D Tiles and Cesium for Unreal for Architectural Communication
Visualizing architectural spaces is an expert-driven process that takes weeks and lacks consistency in both presentation and the accuracy of the surroundings. Palatial uses Google Photorealistic 3D Tiles and Cesium for Unreal to provide realistic surroundings for pre-built constructions, product showcases, and brand experiences in a browser.
Palatial co-founders Steven Ren and Lucy Yu are using their architectural backgrounds to make realistic interactive 3D experiences more accessible to the AEC and real estate industries, while also supporting brands' needs for digital content, experiential marketing, and virtual events. 
Instead of using only 2D images and diagrams to communicate with clients, architects, real estate developers, and marketing professionals use their existing 3D models with Palatial to create and share immersive environments. For unbuilt projects, Palatial serves as a design tool and marketing aid, simulating the spatial experience at any time of day and in any kind of weather with real-world data. For retail designers and event producers, Palatial enables setting exploration and product configuration: collaboratively test multiple layouts in 3D and then move the physical pieces just once. Palatial works consistently across platforms and devices—viewers need only a web browser and internet connection.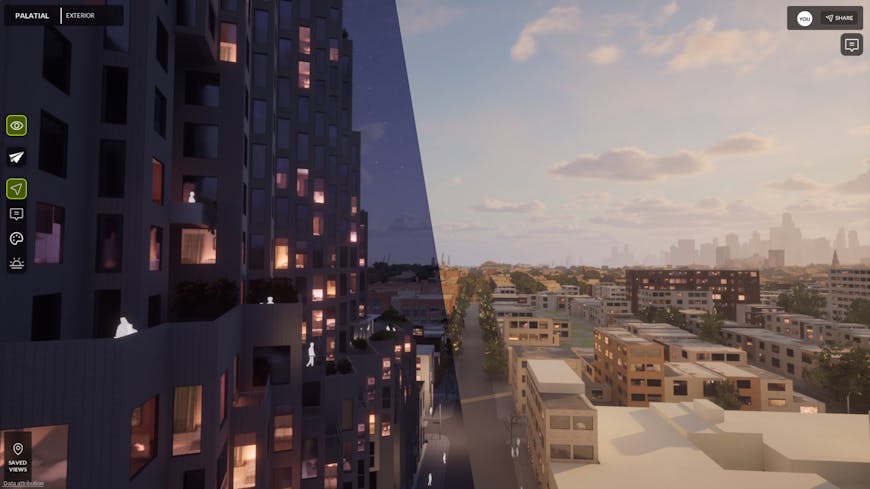 Users import their 3D models into Palatial's cloud platform to have them optimized for real-time rendering in Unreal Engine, georeferenced with Cesium for Unreal, and presented in accurate geospatial context from Geopipe and Photorealistic 3D Tiles. Palatial's data from Geopipe comes as FBX files, tiled into 3D Tiles and streamed to Unreal Engine, where they are accurately placed on a WGS84 globe via Cesium for Unreal. Palatial accesses Photorealistic 3D Tiles, which use the widely adopted OGC 3D Tiles standard created by Cesium, from Google Maps Platform's Map Tiles API. Photorealistic 3D Tiles were specifically designed for city blocks and citywide scale, with data for more than 2,500 cities.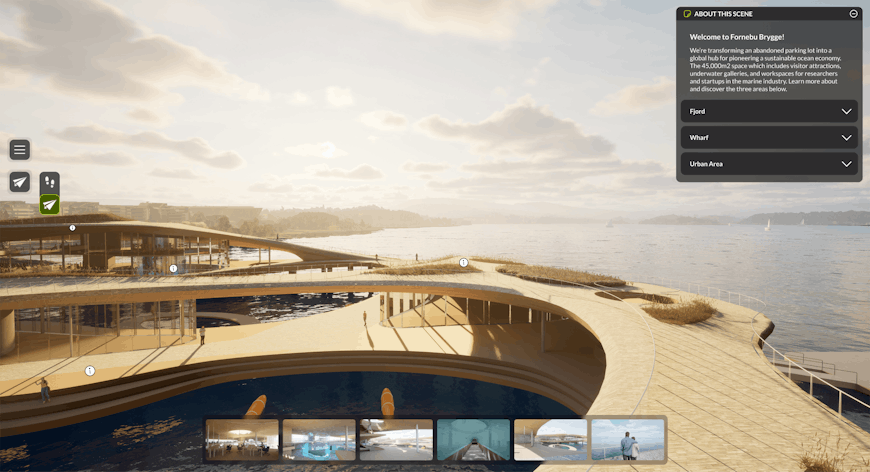 Palatial fuses accurate, highly detailed 3D datasets with immersive cloud-hosted experiences to enable visualization and collaboration for buyers and planners working with spatial environments. The company is releasing its alpha version toward the end of 2023.
To add Photorealistic 3D Tiles to your levels in Unreal Engine, follow our tutorial.